EXERCISE ~ BREATHE ~ LOVE ~ MEDITATE ~ REALIZE

SHANTI "Shanti" means peace and "Yoga" stands for the union of the higher
and lower selves. Shanti Yoga combines different paths of Yoga such as
Hatha, Raja, Mantra, Laya, Jaina and Kundalini, helping to develop peace
within and around you.

YOGA From Beginner to Advanced, Shanti Yoga can guide you to a
healthier and happier life. Learn how to tone and relax your total
body from a true yoga master.

Yoga has been practiced for thousands of years and has
proven itself, time and time again. With yoga, you can
achieve physical, emotional, mental and spiritual well-being.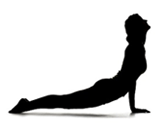 SHANTI YOGA, 6980 Coach Drive, Niagara Falls, ON. L2G 2J1 Tel: 905.374.3067
Email: shasum108@yahoo.ca &copy Copyright 2002-. All Rights Reserved